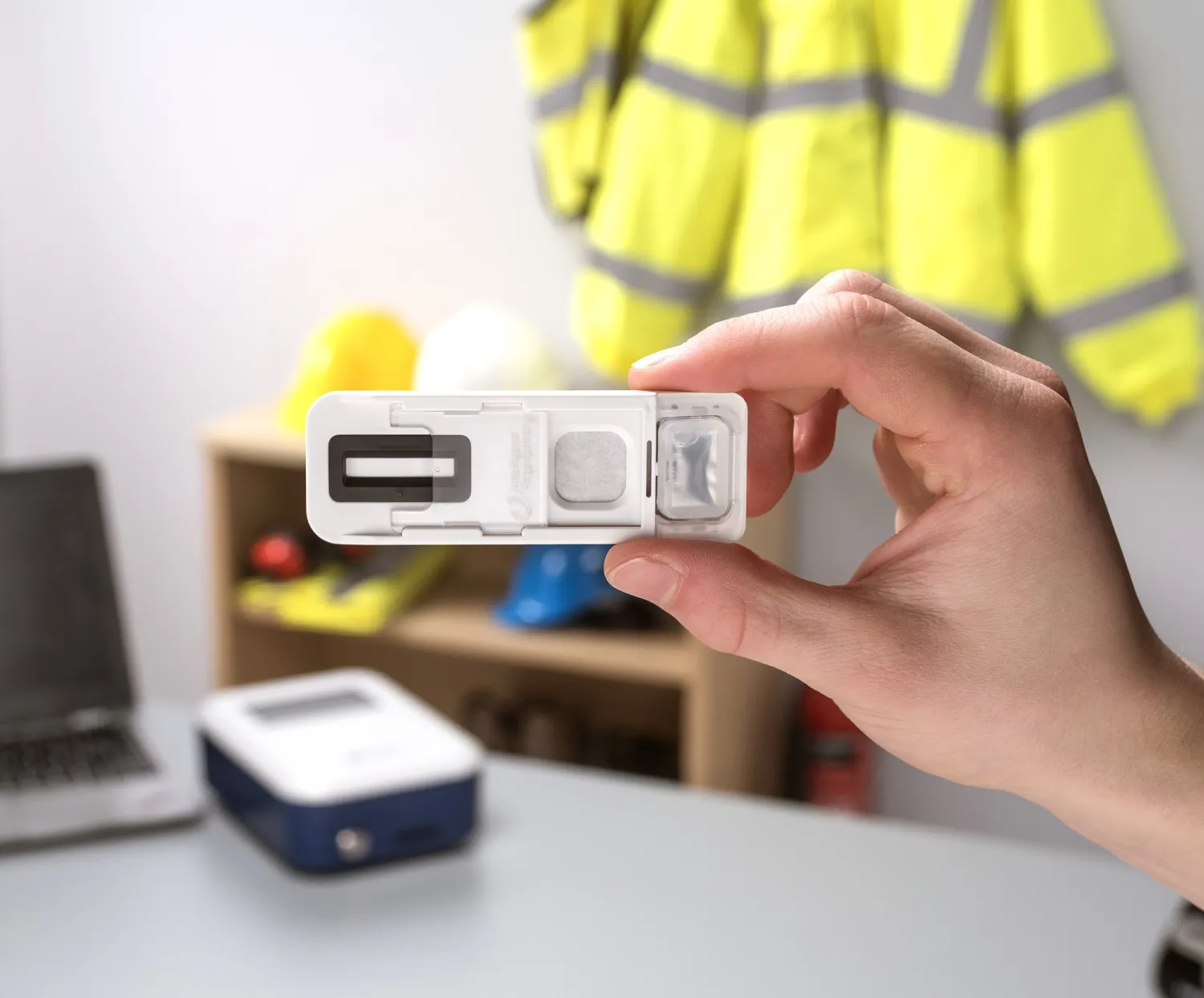 Intelligent
fingerprinting
The revolutionary fingerprint drug test
What is fingerprint drug testing?
Fingerprint drug testing is an on-the-spot, 10-minute test that works by analysing fingerprint sweat to screen for recent use of drugs such as cannabis, cocaine, opiates, and methamphetamine.
"The fingerprint drug test and alcohol breathalyser tests from Intelligent Fingerprinting are both highly convenient for us. We have found the fingerprint drug test to be non-invasive, and much more hygienic than our previous urine-based tests."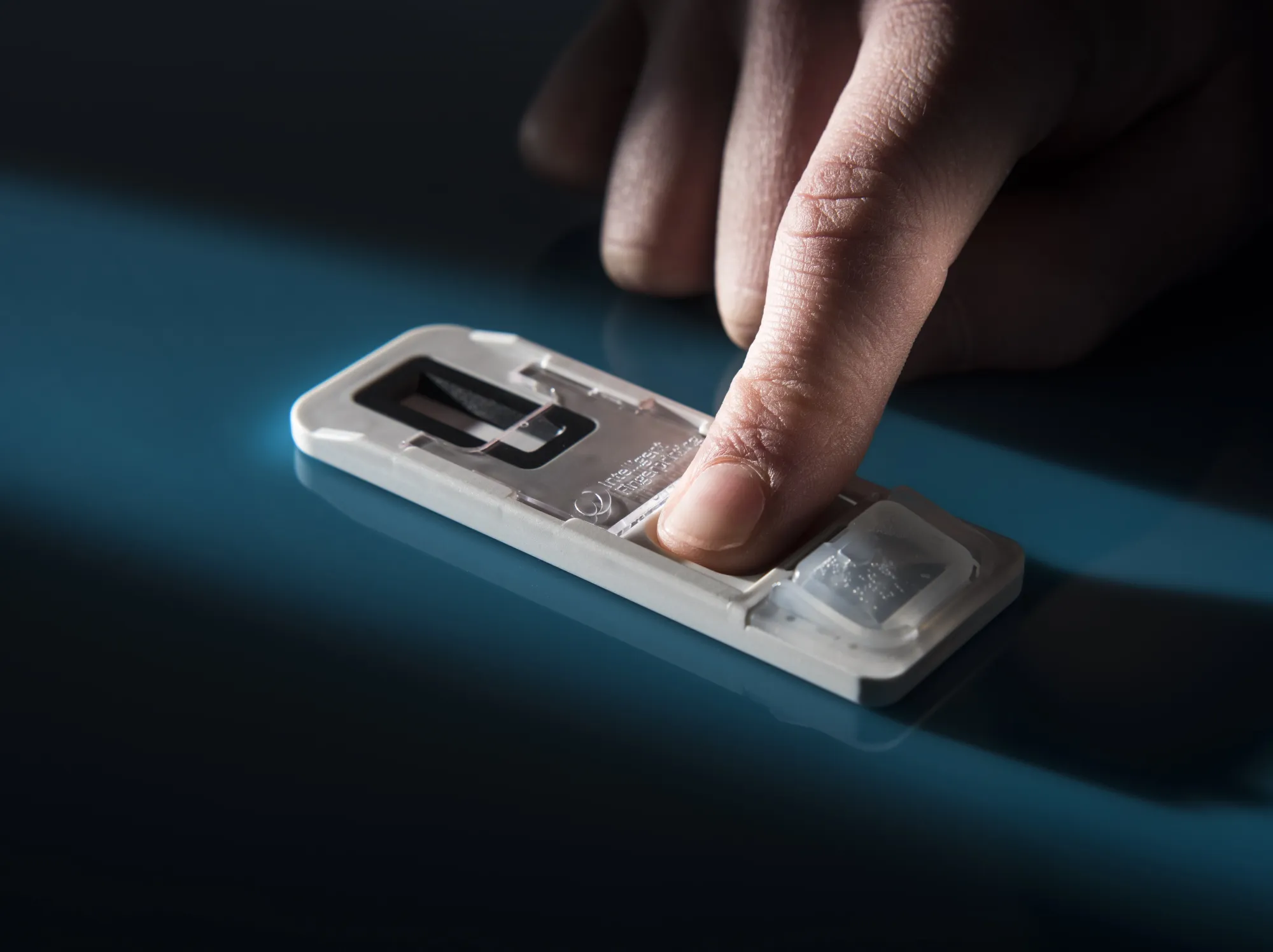 How does it work?
Fingerprint drug screening system is quick and easy to use. Sample collection takes less than a minute and results are available on-the-spot using the DSR-Plus, which reads the Cartridge and displays a positive or negative result for each drug in the test in just ten minutes.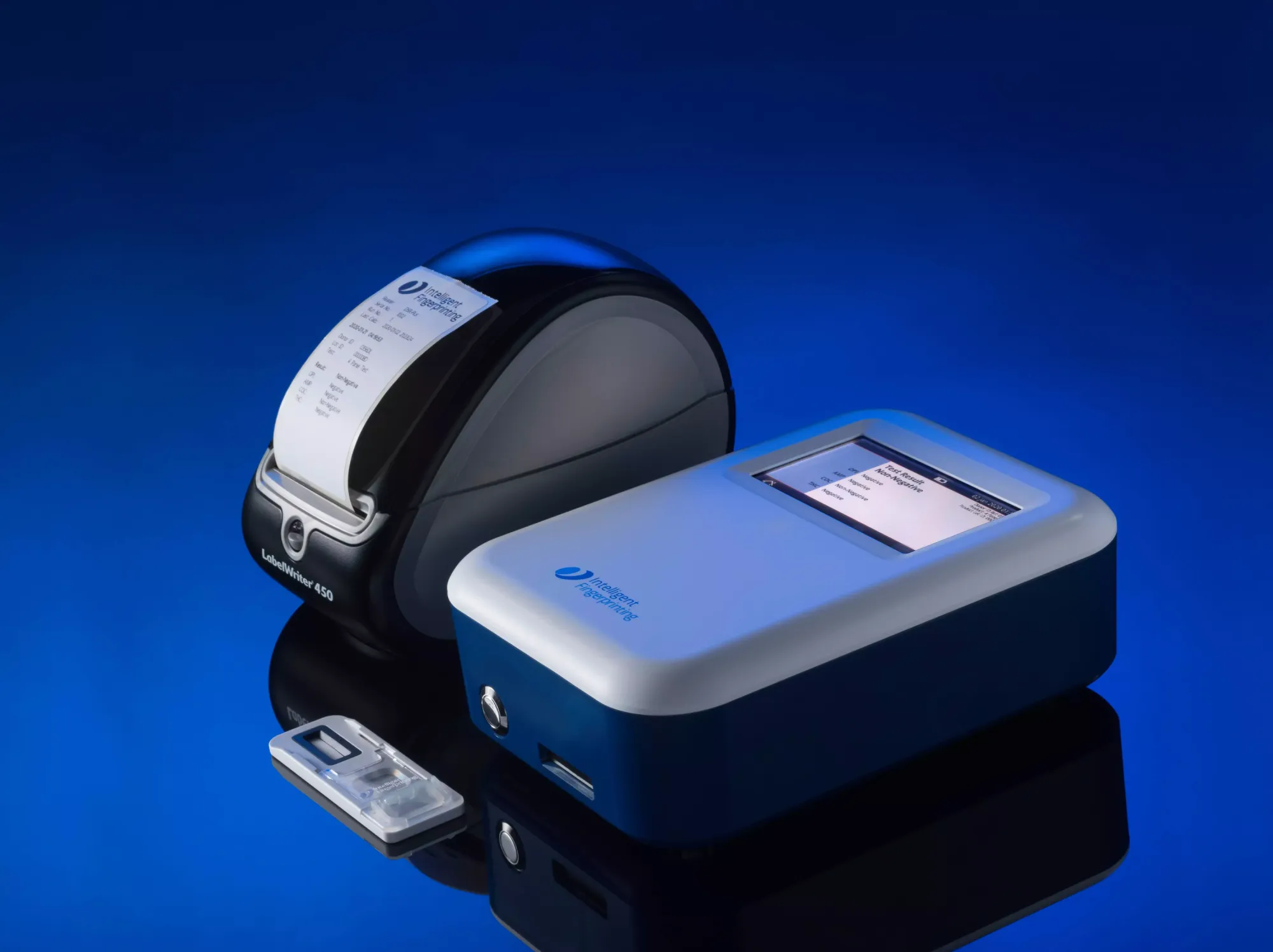 Advantages
How does fingerprint drug testing compare to other solutions available?
Non-invasive & Dignified
The system works by analysing fingerprint sweat, so sample collection is non-invasive, simple and dignified
Rapid
Fingerprint sample collection takes seconds and analysis for multiple drugs of abuse is complete in minutes
Portable
The system is compact and portable, for convenient drug screening whenever it's needed, in a variety of locations
Hygienic & Easy to use
Thanks to its non-invasive, non-biohazardous technique, the fingerprint-based drug test is hygienic and simple to administer
Cost-effective
Multi-panel tests are quick and easy, with no need for gender-specific collectors, specialist handling or clinical waste disposal
One-stop solution
Laboratory confirmation service also available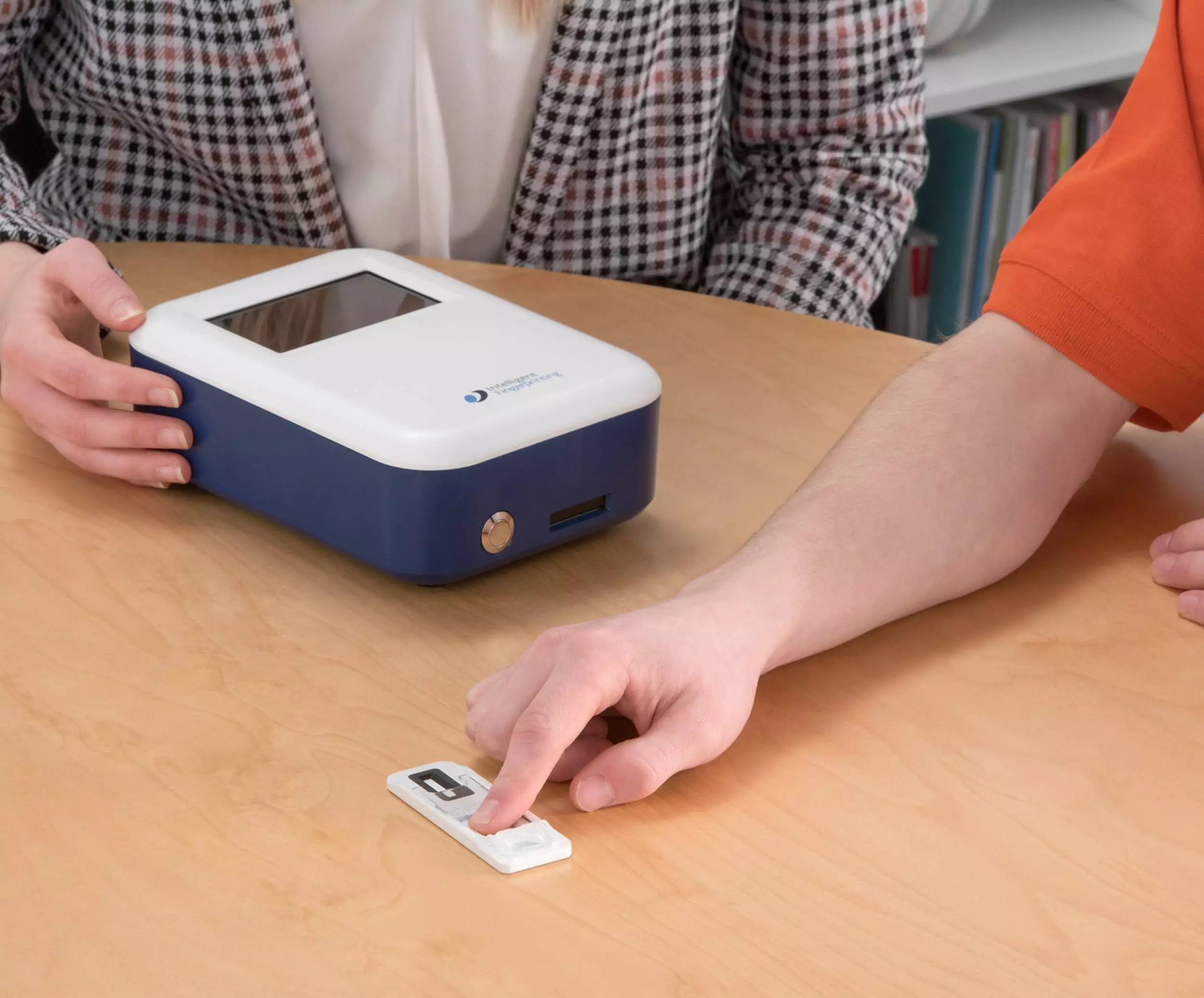 Uses
How is fingerprint drug testing being used?
The Intelligent Fingerprinting drug testing system is ideal for a variety of drug screening applications, including:
Workplace testingHelping to deter employee drug misuse and promote a healthy and safe workplace
Drug treatment and family safeguardingEnabling dignified, quick and hygienic screening that's easy to carry out in clinics, private homes and community-based centres
Criminal justiceFor a variety of law enforcement purposes and to support offender management and rehabilitation
SchoolsTo promote safer, healthier lifestyles for young people
Ready to get started?
Get in touch or read more from the creators.